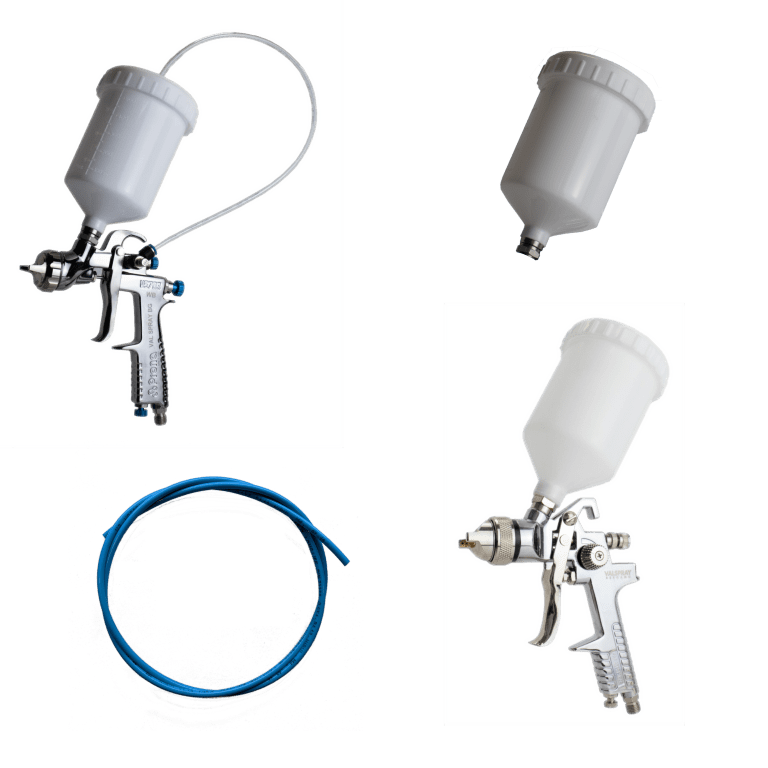 Spraying
No half measures here. We offer highest quality VALSPRAY spray guns and parts for use with water or solvent based paints, lacquers and oils.
1.3, 1.4, 1.7 and 1.8 gauge guns for solvent paints/lacquers
2.0 and 2.5 gauge guns for water based paint/lacquers
To help you with keeping your gun clean and in perfect working order we offer gun cleaning kits as well.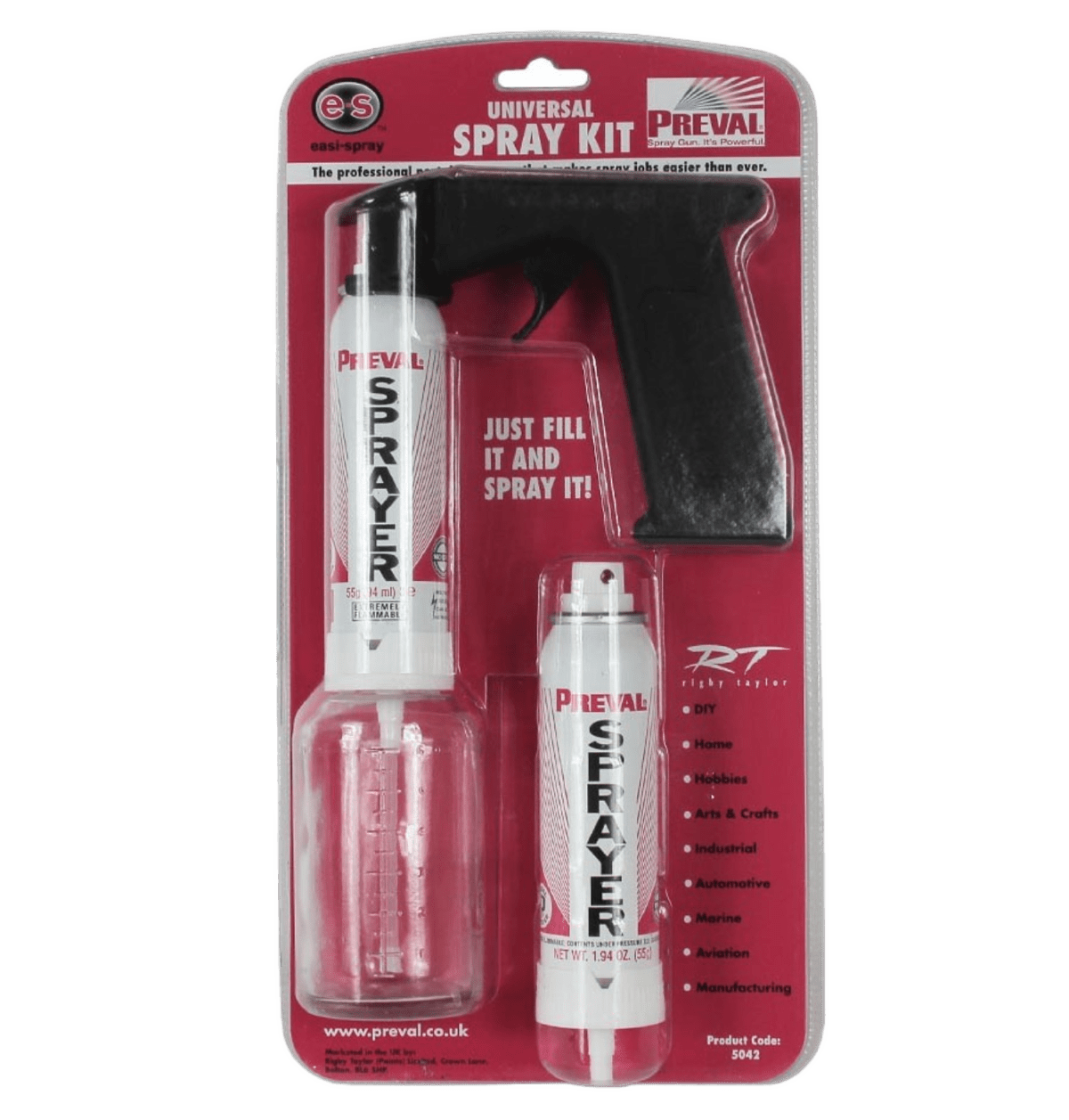 Ingenious solution to spraying without access to a compressor.

The Preval Sprayer allows you to spray almost any paint or liquid. Sprays Water-Based, Latex-Based and Oil-Based Paints, Acrylics, Alkyds, Clear Coats, Enamels, Epoxies, Gel Coats, Lacquers, Leather Dyes, Polyurethanes, Primers, Rust Inhibitors, Stains, Varnishes, Water proofers, 2k Coatings & much more. The Preval Sprayer is easy and efficient to use.

Single gas cartridge contains enough propellant to spray 1/2 litre of thinned material.