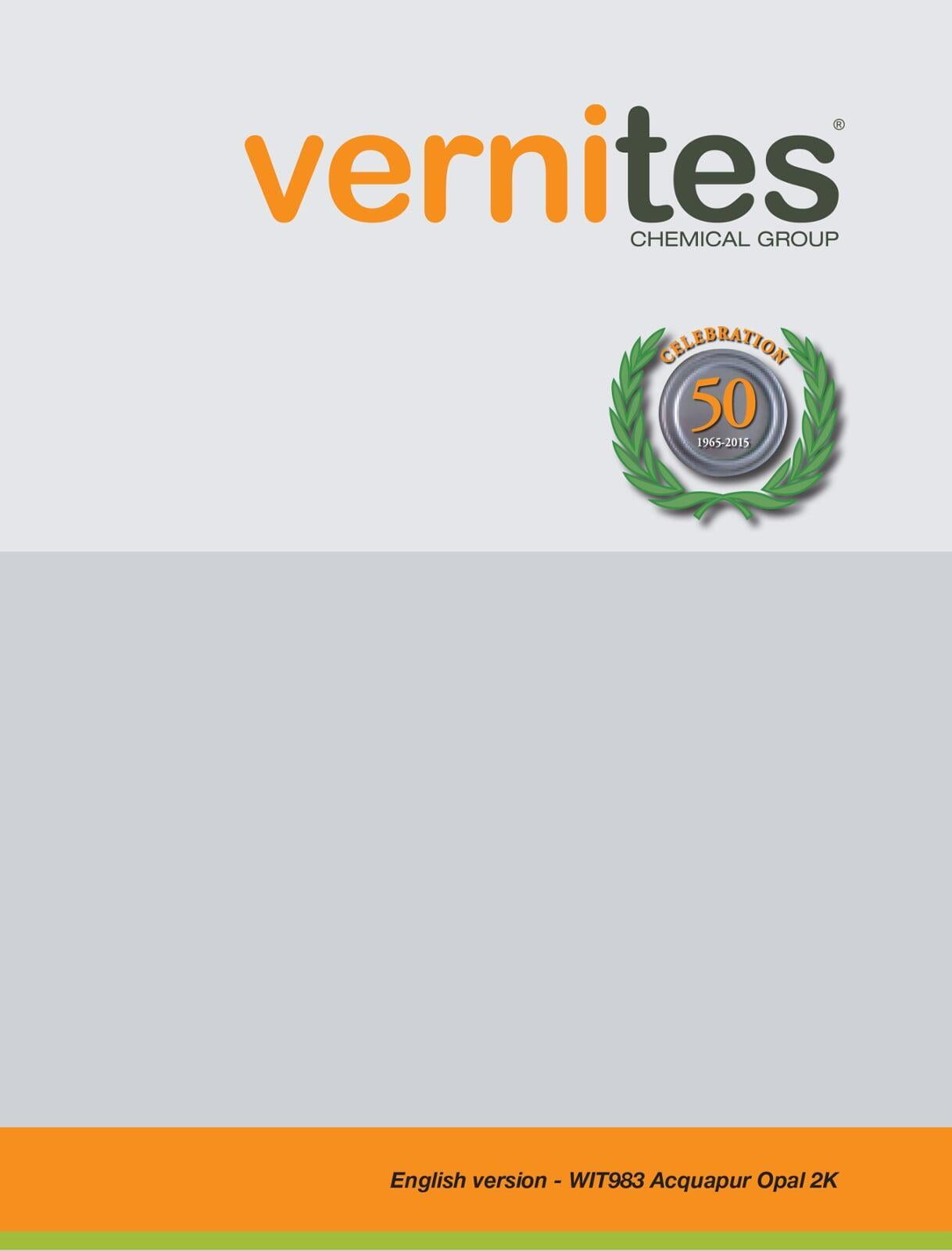 ACQUAPUR OPAL 2K

WIT983
After numerous studies and researches done in the development of water-based paints for the food industry, Vernites achieved the certifiation for two products:
- Acqua Soyz WIT927
(an "entry level" mono component paint)
- Acquapur Opal 2K WIT983
(a bi component paint that represent the maximum level reached by the Vernites range).


This important goal will allow the sale points to offer a certified and guaranteed products line in the rapidly expanding industry of the coating system for food furniture.

The goals that the business wanted to reach required a careful analysis of the current European legislation and an in depth knowledge of the technical regulations of the appropriate products.


It was necessary to:
1) establish the correct government regulation to utilise as guide line;
2) establish and proof the performance of the coating and at which temperature;
3) establish a range of products that the client could use.


In the case of the second point, the certification call for 4 tests to verify the penchant of the coated support to release toxic substances while in contact with food.

If you require more information regarding these products please click on the button below ......