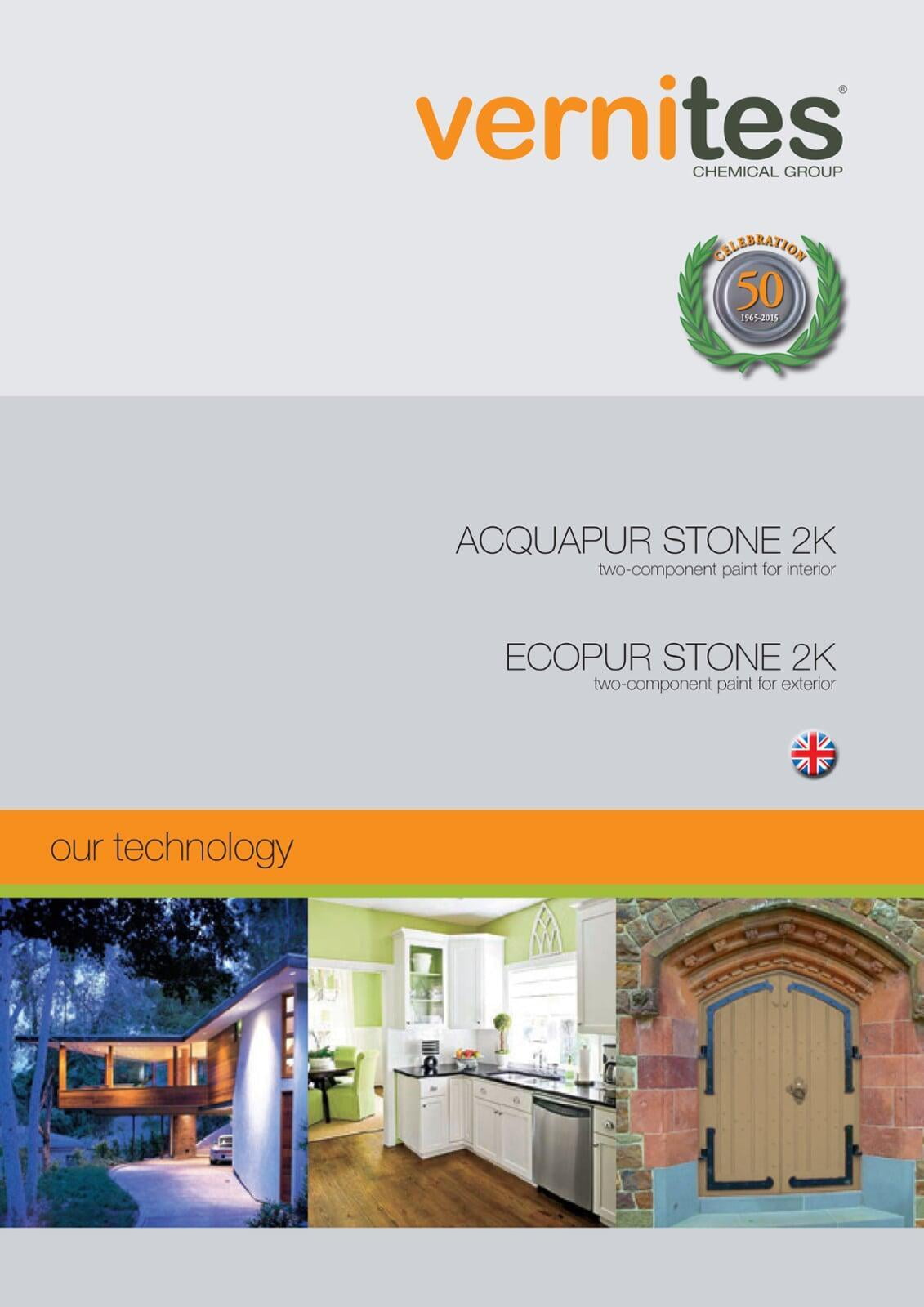 ACQUAPUR STONE 2K
WIT982
It's a Water-based Topcoat for indoor with an excellent chemical and mechanical performances. Easy to apply and ecological with zero indoor solvent emissions.
Certified by international regulation EN 71/3 for indoor children toys. The product is characterized by an excellent adhesion on Wood, PVC, Aluminum, Copper, Steel, Poly-Carbonate, Plexiglass, Methacrylate and Industrial and Domestic Cement Floors.
These are just some examples of surfaces where you can apply ACQUAPUR STONE 2K without using any primers.
For a perfect and tenacious adhesion, we recommend slight surface sanding; cleaning in the end of the operation with detergent that contain Alcohol to remove dust, grease or waxes traces that could be present in the surface ACQUAPUR STONE 2K is the definitive solution.
ECOPUR STONE 2K
WET892
Waterborne Topcoat for outdoor Joinery manufactures with 10 years warranty. Perfect adhesion on Woods, PVC, Aluminium, Copper, and Various Metals substrates.
Main Characteristics: Long lasting durability and long resistance to aging, thanks to the innovative formulation and developed with the last technology of resins. Once applied it shows perfect distension, high coverage and high mechanical resistance.
CYCLES FOR WINDOWS, SHUTTERS, DOORS MANUFACTURES - 10 YEARS GRANTED - for more details check the catalogue below....
• SRP3T "PRISMA 10 years transparent".
• SRP2P "PRISMA 10 years pigmented".
Click the button below to open the full catalogue about these products ...